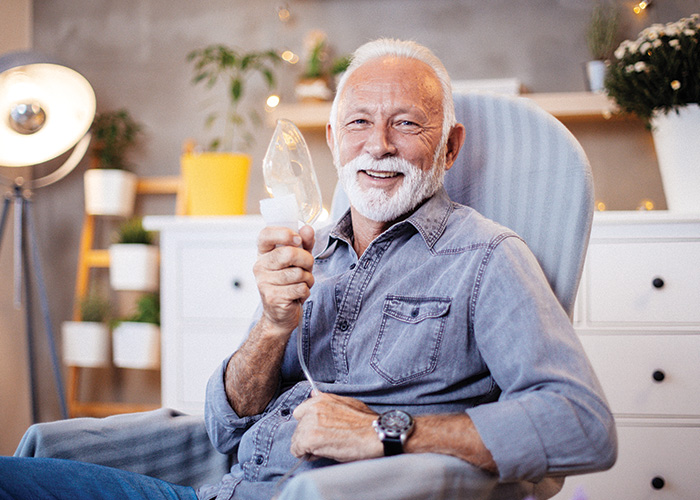 Meet Our
Three "B" Goals:
Be educated
Be involved
Be at home!
Program Process:
If your doctor has recently prescribed home oxygen for you, you will be set up with your oxygen equipment.
You'll receive a call from us shortly after your oxygen setup to confirm setup, answer questions, and schedule a telehealth visit with one of our respiratory therapists.
You'll receive a fingertip pulse oximeter via UPS.
Prior to your next physician follow-up visit, you will have a telehealth visit with a respiratory therapist where they will complete evaluations with you and have you check your oxygen levels with the fingertip pulse oximeter.
The data gathered from the respiratory therapist telehealth visit will be provided back to your physician prior to your next follow-up visit.
After 30 days on our program, you will be contacted again for a check-in to ensure you've been able to remain at home and out of the hospital. At that time, we will also retrieve the fingertip pulse oximeter back from you.
Have a question? Give us a call at 866.687.4463 or fill out the contact form below!