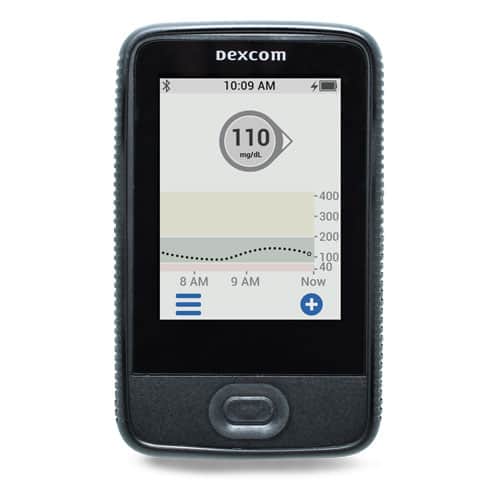 Dexcom G6
Dexcom G6 lets you see your glucose and where it's headed with just a glance at your compatible smartphone.
Good for ages 2 and older, 10-day sensor, and easy to use.
A small wearable sensor sends your number to your smartphone every five minutes. It's so accurate, you don't need to use fingersticks.
Set your own glucose alerts to notify you before you're too high or too low. The Urgent Low Soon Alert can warn you up to 20 minutes before a low - even at night.
Using Dexcom CGM is proven to lower A1C and helps you spend more time in range.
CGM Resupply
Click this button to be brought to our CGM Resupply Form
Helpful Hints & Tips
---
Helpful Videos
Dexcom G6 Auto Insertion
Dexcom G6 Answers: On Accuracy
Dexcom G6 – How to Get Started with Your Receiver
Dexcom G6 - How to Replace Your Transmitter
Dexcom G6 - How to Replace Your Sensor
Dexcom G6 - Getting Started and Setting Up the App
Dexcom G6 - Smart Device Settings
Dexcom G6 - Setting up Share and Follow
Dexcom CLARITY
What is CGM
Dexcom and Tandem t:slim X2 Insulin Pump