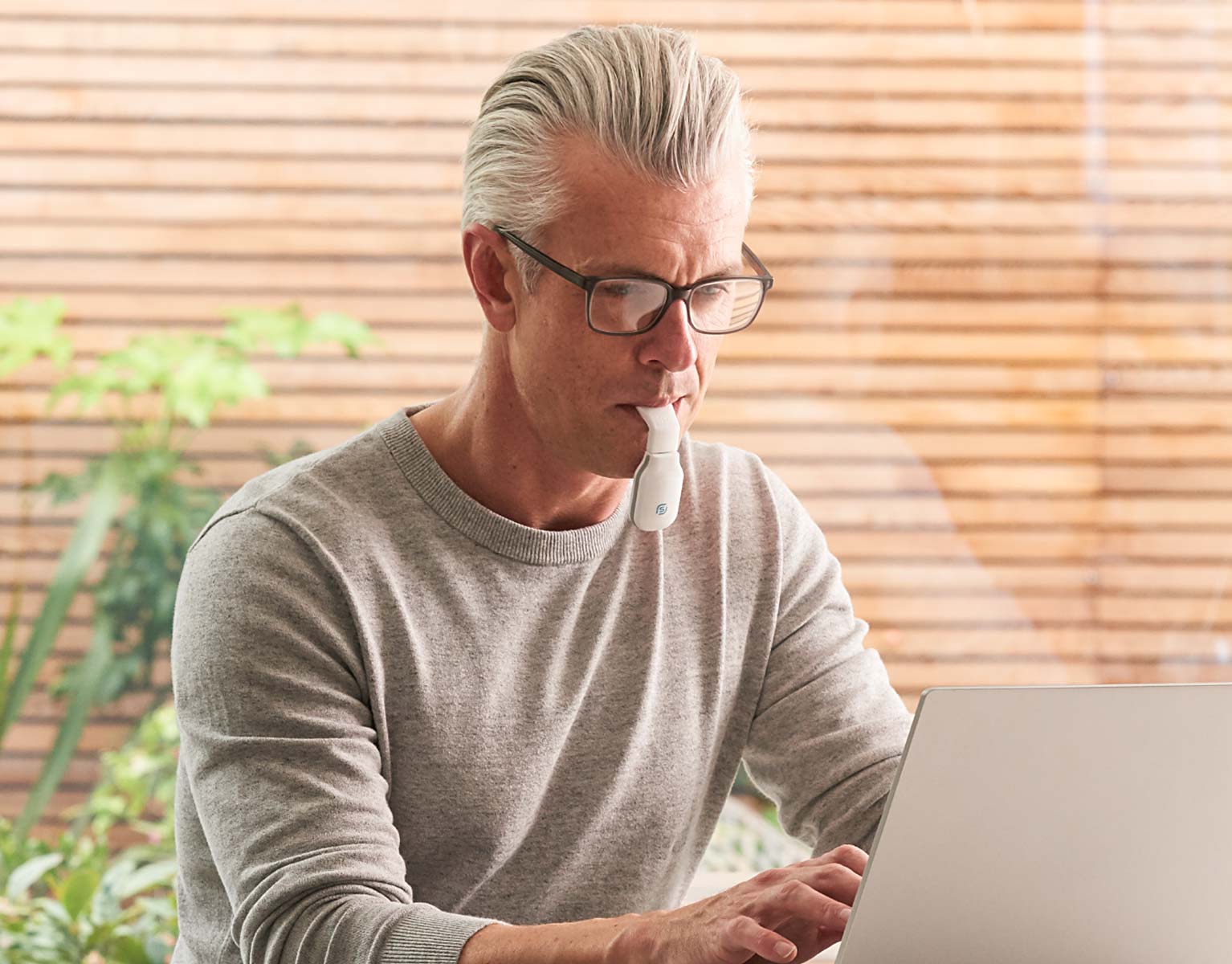 A Non-Invasive Obstructive Sleep Apnea Treatment
If you live with obstructive sleep apnea, you already know the challenges it can present for your quality of sleep and your everyday health. Obstructive sleep apnea often requires treatment using a PAP device to make sure you are always able to breathe effectively while you sleep. But what if there was an easier way to treat mild cases of obstructive sleep apnea and snoring? With eXciteOSA®, you now have a less-intrusive treatment option. Click the button below to order the eXciteOSA device.
How Does eXciteOSA Work?
eXciteOSA is a daytime treatment designed for patients living with mild obstructive sleep apnea or nighttime snoring. It is a mouth piece that stimulates your tongue to improve strength in your airway. Over time, you gain strength that allows your airway to remain open as you sleep, which allows you to breathe free and easy.
How Often Do I Need to Use the eXciteOSA Device?
All it takes is 20 minutes a day to gain the strength you need. Wear the eXciteOSA mouthpiece for 20 minutes a day for the first 6 weeks of your therapy regimen, and just twice a week after that.
How Effective is eXciteOSA at Treating Obstructive Sleep Apnea?
Clinical studies have shown that eXciteOSA® treatment can have a dramatic impact on reducing snoring and improving sleep for patients. Key findings include:
90% of patients reported a reduction in snoring time
89% of bed partners reported a reduction of their partners snoring
79% of sleep apnea patients achieved a reduction in sleep apnea measures