Monitor Your Blood Glucose Without Finger Sticks!
Enjoy no more sticks with our continuous glucose monitor (CGM) options to improve your HbA1c. See below for more details and fill out our CGM contact form.
Our goal is to help you gain long term benefit from your prescribed Continuous Glucose Monitoring (CGM) treatment. A key part of accomplishing that goal is to establish and maintain ongoing communication during your CGM journey. Click the button below to view our welcome packet.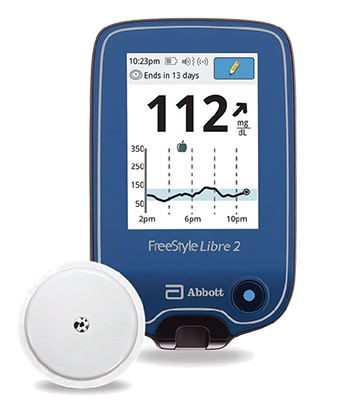 ---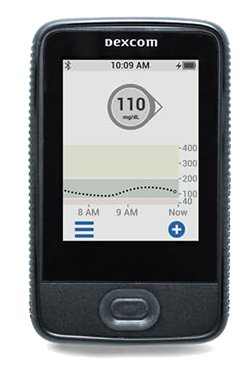 Dexcom G6
Dexcom G6 lets you see your glucose and where it's headed with just a glance at your compatible smartphone.
Good for ages 2 and older, 10-day sensor, and easy to use
A small wearable sensor sends your number to your smartphone every five minutes. It's so accurate, you don't need to use fingersticks.
Set your own glucose alerts to notify you before you're too high or too low. The Urgent Low Soon Alert can warn you up to 20 minutes before a low - even at night.

Using Dexcom CGM is proven to lower A1C and helps you spend more time in range.
---
Easy as 1-2-3

Apply
Apply the sensor to the back of your upper arm with the applicator.

Scan
A painless one-second scan is all you need to see your glucose readings.

Read Out
See your current glucose reading, eight hours of data, and a trend arrow that shows you where your glucose is heading.
More Patients Can Do It Without Finger Sticks! Fill out our form to be contacted about a CGM.
See details in above documents & site for indications and Important Safety Information.
*Commercial insurance plans only