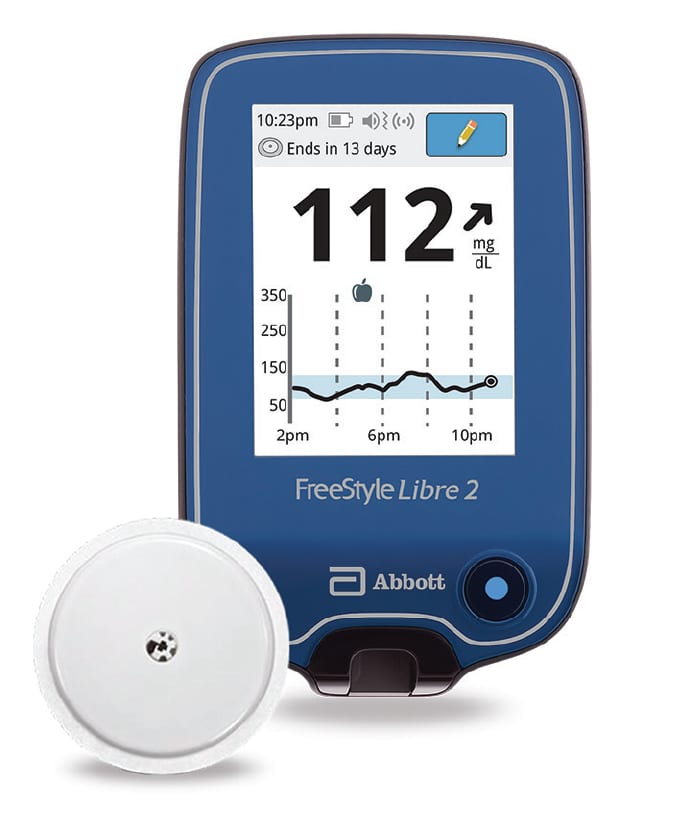 FreeStyle Libre 2 System
The only iCGM with optional alarms that measures glucose accurately every minute.
Simple to apply and easy to use.
Unsurpassed 14 day accuracy for adults and children with diabetes (ages 4 and older).
Optional, real-time alarms with readings every minute.
Easiest iCGM to apply with no in-person patient training required.
More affordable CGM at one-third the cost of other CGMs.
CGM Resupply
Click this button to be brought to our CGM Resupply Form
---
Helpful FreeStyle Libre 2 Videos
The FreeStyle Libre 2 System
Applying a FreeStyle Libre 2 Sensor
Libre2 Viewing Trends and Patterns
Using Alarms with the FreeStyle Libre 2 Reader
Using Alarms with the FreeStyle LibreLink App
Getting Your First Reading
Signal Loss Alarm iPhone
Signal Loss Alarm Android
See details in above documents & site for indications and Important Safety Information.